Adventure Off-Road Course (Level 1) Sunday Oct 15th
$299.95
In Stock
Sold out
Add to wishlist
Added to wishlist
Add to compare
Added to compare
2-5 Business DAYS DELIVERY
100% ORIGINAL AND QUALITY PRODUCTS
Description
Shipping and Refund
Reviews


Adventure Off-Road Course (Level 1) 1 Day Course.
The Ottawa Goodtime Centre hosts Adventure Off-Road training courses for dual-purpose motorcycle riders! See the information regarding the course below.
Full motorcycle gear is mandatory for the course (helmet, jacket, pants, gloves and boots).
 
2023 Course - Sunday, Oct 15, 2023 

 
Follow us on our social media for regular updates. @ottawagoodtime

*Please note that there is a limit of 20 riders per course.

 About the Course:

• The course is held at Rockland ON K4K 1K7 Canada. private facility.
• It is a full day, Starting at 8 am.  
• You bring your own dual-purpose motorcycle (all kinds are welcome)
• All experience levels are welcome – the course is designed to enhance everybody's skill level
• There will be 2 different levels for beginners and those with more experience
• The instructors are certified by BMW Motorrad academy in Germany
• There will be a complimentary BBQ lunch and beverages supplied 
 A few of the things that you will learn:

• Positioning on your bike
• Emergency braking, with and without ABS
• Techniques to raise your bike
• Understanding adhesion and different types of soil
• How to engage in a climb and descent
• Analyzing dangerous situations and making the best decisions and more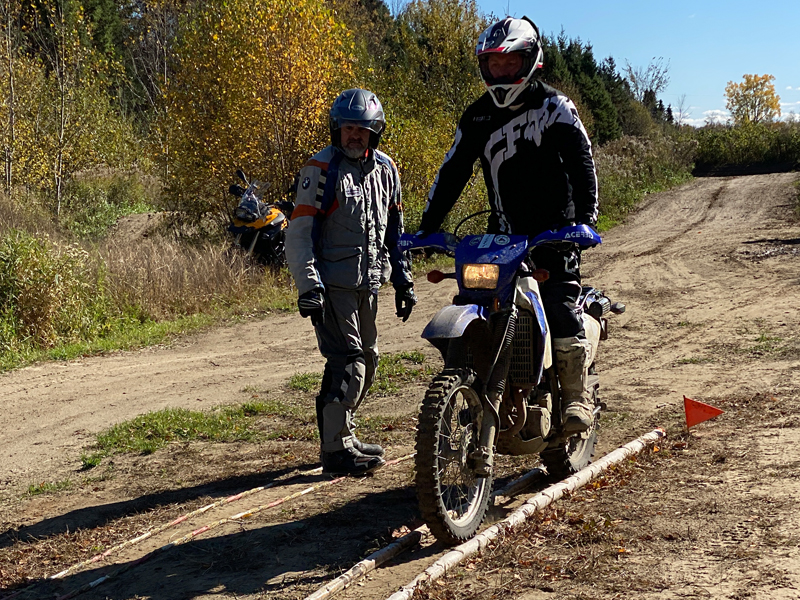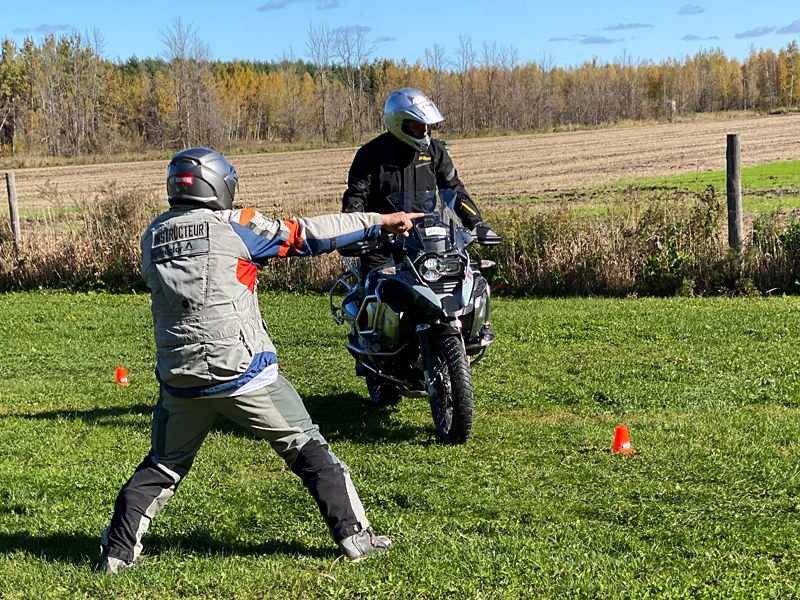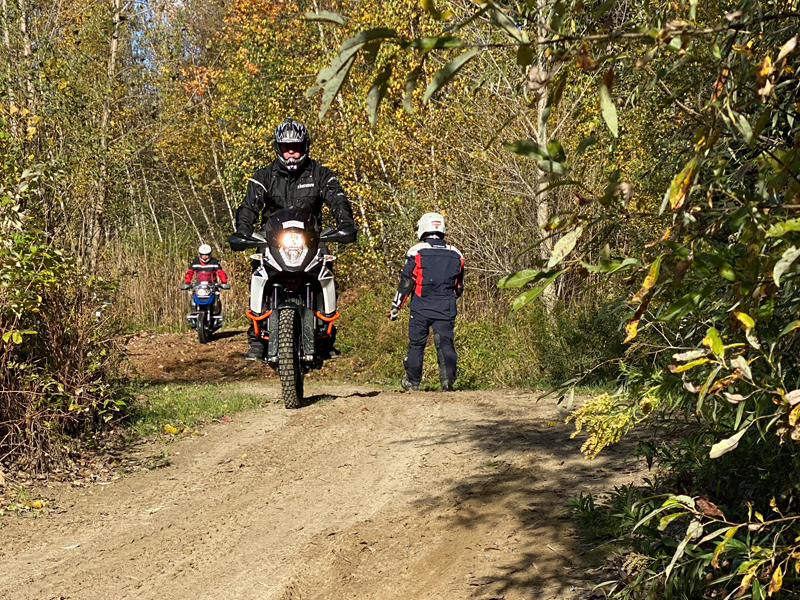 For Snow Blowers :
We ship snow blowers within the Ottawa area for a flat rate of $55.00. If you are outside of the Ottawa area, there will be an extra charge subject to distance. You may also choose in-store pick up for no fee.
Refund policy
All returns must have a bill of sale and original packaging.
No returns on special orders.
No returns on electrical or carburetor parts.
No returns or exchanges on Helmets.
No returns on used riding gear.
All Sale items are final sales.
No returns/Refunds on snowblowers. Contact sales at 613-731-9071 for more information. 
-No returns after 14 days.
Returns can either be made:
1. In-Store
2. If the purchase is made online, item(s) can be shipped back to the store at the customer's cost and there will be a %20 Restocking Fee.
Pricing Policy
If there are any pricing discrepancies, orders will be cancelled and refunded.
For Gears :
$0.01-$50.00     Purchase: $9.95 Shipping
$50.01-$99.99   Purchase: $12.95 Shipping
$100 and Up  -  Free Shipping*
Above Rates Are for  Ontario Only 
Please note our store hours of operation are Mon-Friday 9 am-6 pm,  Sat 9 am-5:30 pm, Sunday Closed, Holidays Closed.
Orders will only be processed during business hours.
WE SHIP WITHIN CANADA ONLY
Most Canadian orders are shipped with Canpar. Shipping prices are quoted based on an Ontario address. Customers residing outside Ontario may be contacted regarding a further fee.
*We are pleased to offer Free Shipping to Ontario residents only; whose total is $100 CAD or more before tax.
*Please note that free shipping is NOT offered on snowblowers.
If you would like any changes made to your order, or to cancel your order, please contact us before you are notified that your item has shipped. 613-731-9071 or marketing@ottawagoodtime.com 
Rates For Other Provinces : 
Shipping to: 
Alberta
Canada (Alberta)
| | | | | |
| --- | --- | --- | --- | --- |
| Rate name | Condition | Shipping speed | Price | |
| Standard | $0.01–$50.00 | 3 to 9 business days | $40.00 | |
| Standard | $50.01–$150.00 | 3 to 9 business days | $60.00 | |
| Standard | $150.01 and up | 3 to 9 business days | $80.00 | |
British Columbia
Canada (British Columbia)
| | | | | |
| --- | --- | --- | --- | --- |
| Rate name | Condition | Shipping speed | Price | |
| Standard | $0.01–$50.00 | 3 to 9 business days | $45.00 | |
| Standard | $50.01–$150.00 | 3 to 9 business days | $50.00 | |
| Standard | $150.01 and up | 3 to 9 business days | $80.00 | |
Manitoba
Canada (Manitoba)
| | | | | |
| --- | --- | --- | --- | --- |
| Rate name | Condition | Shipping speed | Price | |
| Standard | $0.01–$50.00 | 3 to 9 business days | $40.00 | |
| Standard | $50.01 and up | 3 to 9 business days | $70.00 | |
New Brunswick
Canada (New Brunswick)
| | | | | |
| --- | --- | --- | --- | --- |
| Rate name | Condition | Shipping speed | Price | |
| Standard | $0.01–$50.00 | 3 to 9 business days | $30.00 | |
| Standard | $50.01–$200.00 | 3 to 9 business days | $35.00 | |
| Standard | $200.01 and up | 3 to 9 business days | Free | |
Newfoundland and Labrador
Canada (Newfoundland and Labrador)
| | | | | |
| --- | --- | --- | --- | --- |
| Rate name | Condition | Shipping speed | Price | |
| Standard | $0.01–$50.00 | 3 to 9 business days | $30.00 | |
| Standard | $50.01 and up | 3 to 9 business days | $45.00 | |
Northwest Territories
Canada (Northwest Territories)
| | | | | |
| --- | --- | --- | --- | --- |
| Rate name | Condition | Shipping speed | Price | |
| Standard | $0.01–$50.00 | 3 to 9 business days | $150.00 | |
| Standard | $50.00 and up | 3 to 9 business days | $200.00 | |
Nova Scotia
Canada (Nova Scotia)
| | | | | |
| --- | --- | --- | --- | --- |
| Rate name | Condition | Shipping speed | Price | |
| Standard | $0.01–$50.00 | 3 to 9 business days | $25.00 | |
| Standard | $50.01 and up | 3 to 9 business days | $40.00 | |
Nunavut
Canada (Nunavut)
| | | | | |
| --- | --- | --- | --- | --- |
| Rate name | Condition | Shipping speed | Price | |
| Standard | $0.01–$50.00 | 3 to 9 business days | $160.00 | |
| Standard | $50.01–$1,000.00 | 3 to 9 business days | $200.00 | |
Ontario
Canada (Ontario)
| | | | | |
| --- | --- | --- | --- | --- |
| Rate name | Condition | Shipping speed | Price | |
| Free Shipping Oder Over $100 | $100.00 and up | | Free | |
| Standard | $0.01–$50.00 | 3 to 9 business days | $9.95 | |
| Standard | $50.01–$99.99 | 3 to 9 business days | $12.95 | |
Prince Edward Island
Canada (Prince Edward Island)
| | | | | |
| --- | --- | --- | --- | --- |
| Rate name | Condition | Shipping speed | Price | |
| Standard | $0.01–$50.00 | 3 to 9 business days | $25.00 | |
| Standard | $50.01–$1,000.00 | 3 to 9 business days | $30.00 | |
Quebec
Canada (Quebec)
| | | | | |
| --- | --- | --- | --- | --- |
| Rate name | Condition | Shipping speed | Price | |
| Standard | $0.01–$50.00 | 3 to 9 business days | $15.00 | |
| Standard | $50.01–$100.00 | 3 to 9 business days | $30.00 | |
| Standard | $100.01–$1,000.00 | 3 to 9 business days | Free | |
Saskatchewan
Canada (Saskatchewan)
| | | | | |
| --- | --- | --- | --- | --- |
| Rate name | Condition | Shipping speed | Price | |
| Standard | $0.01–$50.00 | 3 to 9 business days | $30.00 | |
| Standard | $50.01–$1,000.00 | 3 to 9 business days | $35.00 | |
Yukon
Canada (Yukon)
| | | | | |
| --- | --- | --- | --- | --- |
| Rate name | Condition | Shipping speed | Price | |
| Standard | $0.01–$50.00 | 3 to 9 business days | $80.00 | |
| Standard | $50.01–$1,200.00 | 3 to 9 business days | $130.00 | |